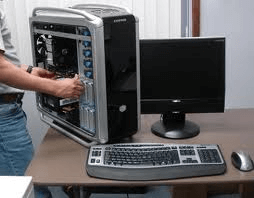 Do you want to make a difference in the health of your community and in the lives of the people you serve? Lahai Health has an important volunteer opportunity for someone with excellent IT skills. We are seeking IT support for our computer network.  You will work closely with Lahai Health staff and volunteers to improve and maintain our network, empowering volunteers and staff to provide quality compassionate health care to low-income uninsured people.
Specific skills needed for this position include the following:
Interaction Skills
1.  You are familiar with a small office environment
2.  You understand the balance between finding the right solution vs. keeping costs low. We need someone who can assess the most important needs and put a reasonable budget for a small nonprofit with limited resources.
3.  You are comfortable supporting users who are fairly low tech and able to patiently explain technical ideas and issues in non-technical terms so users can make informed decisions.
Technical Skills
1.  You have strong skills in troubleshooting and supporting Windows XP and Windows 7 computers in a non-domain environment (including Office 2003/2010).  You can set up mapped drives, install applications, install and manage anti-virus applications and Windows updates, and set up and change user accounts.
2.  You can manage a Google apps domain
3.  You have solid small office networking experience (consumer grade wireless router and unmanaged switches) including CAT5 cabling and a mix of static and dynamic IPs
4.  You can manage shared folders on a NAS
5.  You have an understanding of Business Class Comcast Cable Internet service
6.  You can set up and support network printers
Desired Technical Skills
1.  You are familiar with:  Linux (tomcat/mysql/nagios); HIPAA requirements; system and network security, and small office VoIP phone systems.
If this is you, we'd love to hear from you!  Contact us at volunteer@pschristianclinic.org to learn more and discuss your qualifications.