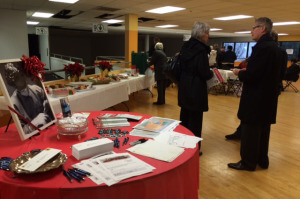 We were so pleased to have community leaders, ministry partners and friends join us at the Lahai Health Dental Clinic Christmas Open House on December 5 in Lynnwood! About 50 guests came to view the site of the future Lahai Health Dental Clinic, including Mayor Nicola Smith and Council Chair Loren Simmonds of Lynnwood, WA. Also joining us were board members from the Employees Community Fund of Boeing Puget Sound and the Verdant Health Commission.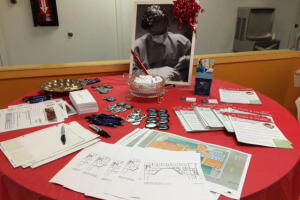 A number of dentists joined us, as well as Lahai Health Board President Steve Shaefer and Pastor Chris Goldman and Pastor Bill Lawrence of our site host church, Northwest Church.
Everyone enjoyed holiday treats and fellowship as Executive Director Diane Steward shared fundraising plans as well as the timeline for construction.
We are also pleased to share that The Washington Dental Service Foundation has awarded Lahai Health a $150,000 grant for the new Dental Clinic, putting us at 84% of the total needed for this project. Praise God!
We are so excited for all God will do through this Dental Clinic — thanks to all of your for your prayers, generosity and partnership!