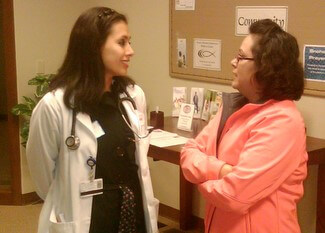 The second Snohomish pilot was great!  Nine patients received health care, and all were so appreciative. All volunteer positions were staffed, and internet connectivity was almost perfect.  Even the printer and fax machine worked!  Thank you to all who volunteered, prayed, and gave.  Your contributions are making a difference in the lives of so many!
Unfortunately, we were not able to see Anthony because the schedule was full, but we were able to refer him to another clinic.
Next pilot:  January 27 in Snohomish. 
Next volunteer training:  Jubilee Reach in Bellevue at 8:30 – 11:30 a.m. on January 29.
We'd love to have you serve with us…contact Hillary at hillaryt@pschristianclinic.org.